NEWS UPDATES

GONE BACK official selected at HOLLYWOOD NORTH FILM FESTIVAL 16 July.
"GONE BACK" wins "The best feature Film" & "The best Actor" at AFW in
New York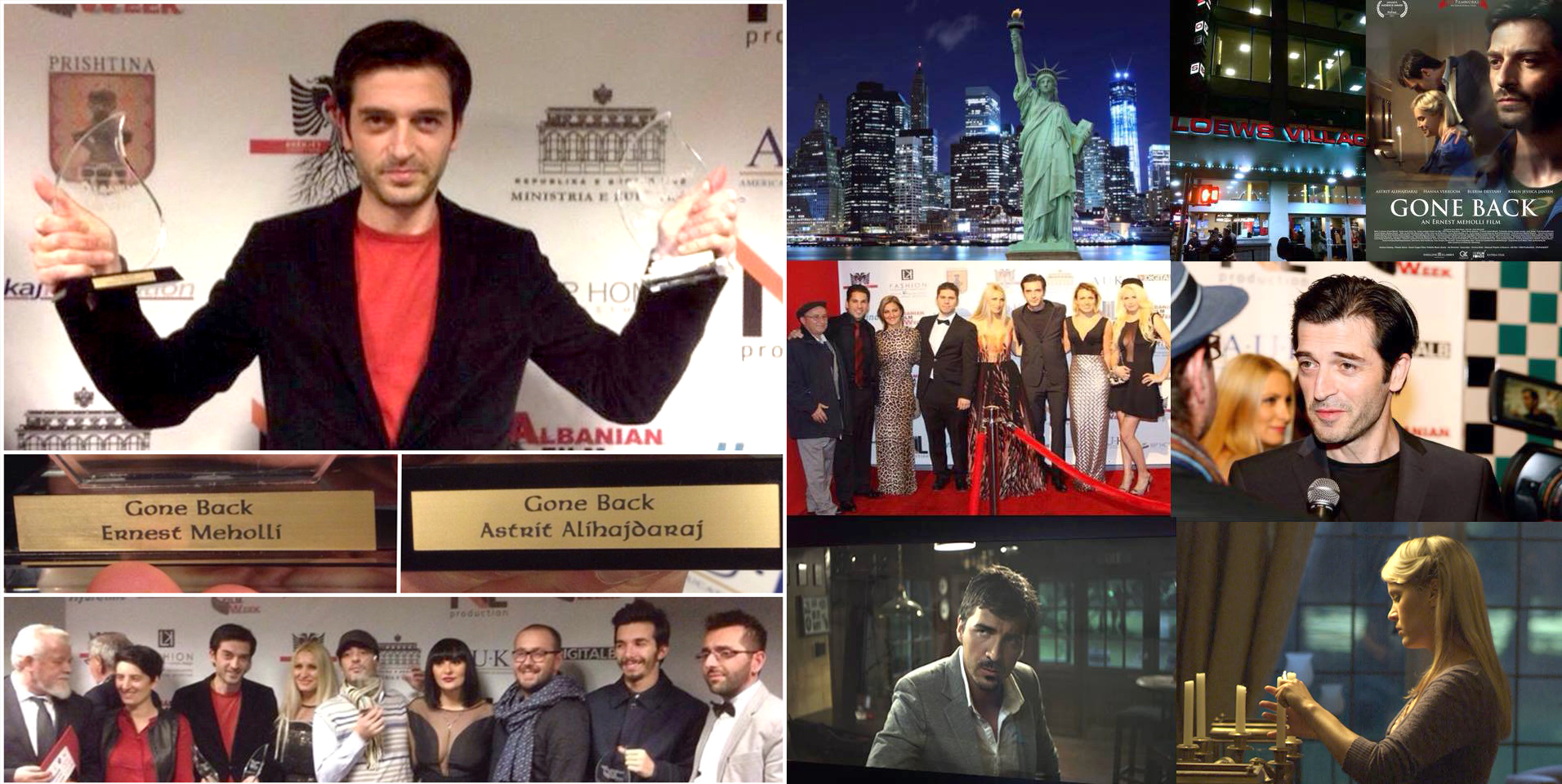 09 & 11 Nov. Twentse Premiere, DE BOND, Oldenzaal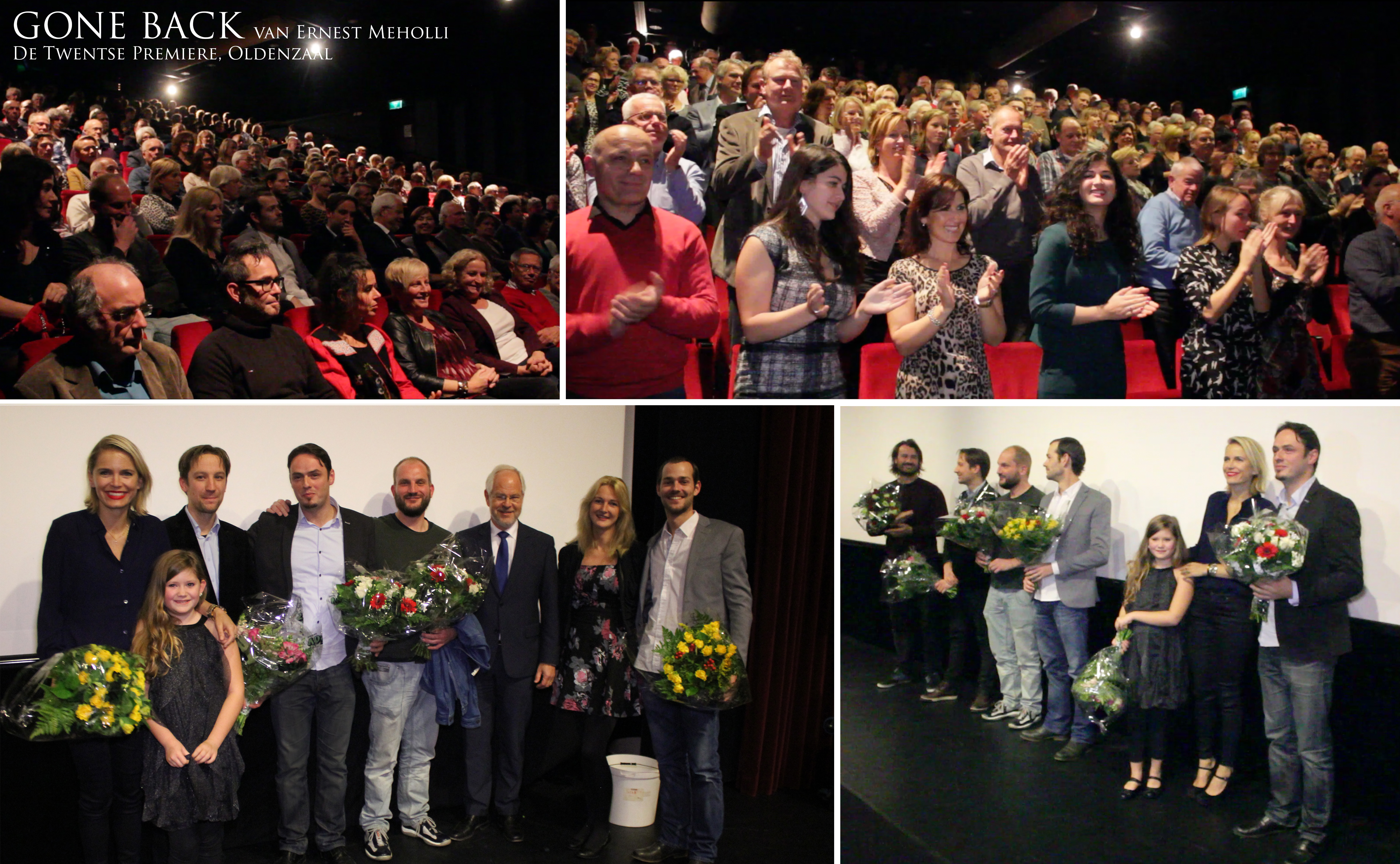 21 November will open the ALBANIAN FILM WEEK - FESTIVAL, New York, USA
September 2014
GONE BACK wil be screened at Kino ABC in Prishtina Kosovo from 11 September at 18:00. till 17 September
GONE BACK is a potential Kosovar candidate for Oscars
http://kinoabc.info/en/on-september-11-2014-will-be-shown-premiere-of-movie-gone-back-in-digital-at-1800/
September, 2013
Audience Award at Prishtina Internationale Film Festival PRIFEST
GONE BACK won the AUDIENCE AWARD at PriFest 2013 - Magical moments, BIG THANKS TO THE AUDIENCE - ENJOY

- GONE BACK film by Ernest Meholli WINS The Audience Award at "Special Screening" on Pri Fest - Prishtina International Film Festival, Kosovo.
- May, 2013, Private Screening of Gone Back at EYE Film Cinema, Amsterdam
PHOTOS https://www.goneback-themovie.com/media.php?albumid=5880561960860162849

Eye Internation, GONE BACK an Ernest Meholli film
http://international.eyefilm.nl/gone-back.html

- Mar, 2013, EYE International wil promote GONE BACK
http://www.eyefilm.nl/eye-international


- Mar, 2013, Meeting with EYE International, Gone Back promotion.
- Mar, 2013, Interview with TOP CHANEL Albania, about Gone Back
- Mar, 2013, Making BluRay, Dvd, DCP Ernest Meholli, Edon Rizvanolli, Oliver Steffens
- Mar, 2013, Finishing the Officiële Trailer, Poster, Website van GONE BACK
- Feb, 2013, Promotion of Gone Back in Berlin, EFM on invitation of Kosova Cinematography Center.
Big thnx to Fatos Berisha, Vjosa Berisha & Arben Zharku whoe promoted our movie to different International Film Festivals and Distribution companys.




- Jan 2013, Design of TITLES & Subtitles with Edon Rizvanolli 1244 FILM COMPANY
- Jan 2013, Grading with Danny Noordanus, Amsterdam.
- Jan 2013, Audio mix check with Robil, Ernest and Matheo, Warnier Studio, Amsterdam,




- Dec, 2012, Dutch Film Found will support Gone Back.




- Okt, 2012, Music recordings, Matteo and Niels, The Baltic Symphony Orchestra (St. Petersburg)


- Oktober 2012, Matteo finished the music of Gone Back,
- Oktober 2012, Sound finishing, Robil and Niels, Amsterdam




- Okt 2012 First CINEMA check Danny & Ernest, UTOPOLIS Cinema, Almere




- Sep 2012 Ernest & Danny Starting the COLOR GRADING of GONE BACK at Team-Werk, Stuttgart




- Sep 2012, TEAM-WERK the film company from Germany becomes a CO-producer of GONE BACK.
- Sep, 2012, Visuele effecten DONE. THNX TO GENIUS WORK OF Matthijs Joor, Edon Rizvanolli, Melvin Kok




- Jul, 2012 EM Filmworks Ernest Meholli & Co-producer ILLYRIA FILM Astrit Alihajdaraj presenting the movie to Kosovo Film Found,
They decided to support GONE BACK. BIG THANX to KOSOVA FILM FOUND.




- Jun 2012, ILLYRIA Film becomes a Minority CO-producer to GONE BACK
- Jul. 2012, Interview whith Mirejata Baraliu, Telekino of RTK Radio Television of Kosovo




- Apr 2012, ADR recordings with, Blerim Destani Pastelle Music Studio, Amsterdam


- Mar 2012, Sound, dialoge edit Robil in Budapest, Niels at Pastelle Music, Amsterdam
- Feb 2012, Music composing with Matteo Taheri & Ernest Meholli at Pastelle Music, Amsterdam.
- Feb, 2012, ADR dialogue recordings with Astrit Alihajdaraj & Karin Jessica Jansen

More news >>>