GONE BACK 


an Ernest Meholli film
English
Gone Back is a psychological drama about an army deserter that returns home. He expects to find his life the way he left it, but he finds out that he is declared dead and everything has changed. He tries desperately to reconnect with his loved one. Slowly he becomes a shadow of his former self, struggling with the fact that he no longer exists for the world he used to be a part of.
Dutch
Gone Back is een drama over een deserteur die terug keert naar huis. Hij verwacht zijn achtergelaten leven te kunnen hervatten, maar ontdekt dat hij dood is verklaard. Langzaam wordt hij een schaduw van zichzelf, vechtend tegen het feit dat hij niet langer bestaat voor zijn liefde en de wereld waar hij eerder deel van uit maakte.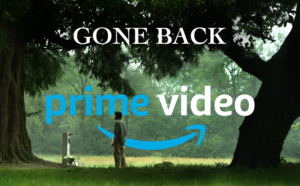 – Gone Back an Ernest Meholli film on PrimeVideo US
– Gone Back on PrimeVideo UK
– Gone Back on Vimeo On Demand
– Gone Back on Wikipedia
– Gone Back on CineSquare 
Writer & director
Ernest Meholli


Producer 
Ernest Meholli
Production Companies
EM Filmworks
Illyria FIlm, (co-production)
TeamWerk Die Filmproduktion (co-production)
Script coach Ernie Tee, Cinematographer Danny Noordanu, Gaffer Michel Ijzerman, Sound recording Robil Rahantoeknam, Daan Arens, Editor Joost van de Wetering, Sound design & re-recording Robil Rahantoeknam, Original film score Matteo Taheri, Grip Colin Huijser, Steady-cam operator Navid Tansaz, Production design Janneke Jacobs, Joery Verwij, Make up Karin Rex, Set Dresser Josine Immoos, Costume Design Rivka Koops, Visual effects Matthijs Joor, Color grading Guy Molin.
See the full crew list..
CAST & CREW of GONE BACK

Henk & Diane Smellink

QKK
Fatos Berisha
Arben Zharku

Dutch Film Fonds
Dorien van de Pas
Bram Kranendonk
All you need is Film
Harry Abels & Elvira van Eijl


Pastelle Music Studio
Matteo Taheri & Niels Hahn 
See the full list …